Don't you love it when there are places you want to go and they all fall conveniently along one bus line. Such was the case on a recent typically cold and grey, late fall November day in Seattle. Four breweries, one bus line; what more excuse do I need to spend a fun-filled afternoon.
UPDATE: since the introduction of RapidRide C Line there is no longer a single bus route between all the breweries in this post.
Metro Transit's route 22 (used to) begin near the Seattle Center at Denny Way then traversed Downtown along 1st Ave passing through Belltown, Pike-Market, and Pioneer Square. Then it continued south eventually reaching White Center by way of Alaska Junction in West Seattle. Along its route the 22 bus passed four breweries: Pike Brewing Co; Pyramid Brewing Co; Elliott Bay Brewing Co; Big Al Brewing.
---
Since I have written previously about The Pike Brewery, for the purposes of this post, I decided to link to my original blog post rather than write more of the same.
The Pike Brewpub, downtown Seattle's only brewery in the strictest sense, remains a great place to stop for a bite to eat anytime of the day or night, and their beers are all good. While nothing I have had there struck me as best in class, at the same time I have never left feeling disappointed.
For people motivated more by food than beer however I'm sure The Pike is now facing stiff competion from Hard Rock Cafe which opened earlier this year around the corner on Pike St. In fact the last couple times I spent time in downtown Seattle with spouse & daughter, we ended up at the Hard Rock, not The Pike.
---
But I digress: on this particular cold and grey late fall November day, I started my tour at Pyramid Brewing. If you start at The Pike Pub: board the 22 bus at 1st Ave & Union; get off at 1st Ave & Royal Brougham for Pyramid Brewing.
As far as brewpubs go I really liked the Pyramid Alehouse (excellent food and very kid-friendly) but I was not impressed by their beers except for the seasonal Snow Cap Winter Ale – which I liked a lot.
As my photo shows, my Pyramid sampler consisted of (from pale to dark): Pale Ale; Thunderhead IPA; Alehouse Amber; Snow Cap Winter Ale; Ignition Discord Dark IPA; Humbug'r Holiday Porter.
Each one tasted like it was one-step down from what it was supposed to be: the pale more like a golden, the IPA more like a pale, and so on. I could easily put this down to the fact that many years ago Pyramid ceased to be a local craft brewer.
First they were acquired by Independent Brewers United (IBU); then three months ago IBU was swallowed up by North American Breweries.
However, just as Pyramid has been part of a larger corporate concern, so has Redhook, and they have a great brewpub and great beer – at least on tap at their brewery.
When finished at Pyramid Alehouse, step outside and on the same side of the street look for the nearby bus shelter: this is where we re-board Metro Transit's route 22 to our next pit stop – Elliott Bay Brewing.
Get off at Alaska Junction: you'll find Elliott Bay Pub half a block south of the intersection at 4720 California.
---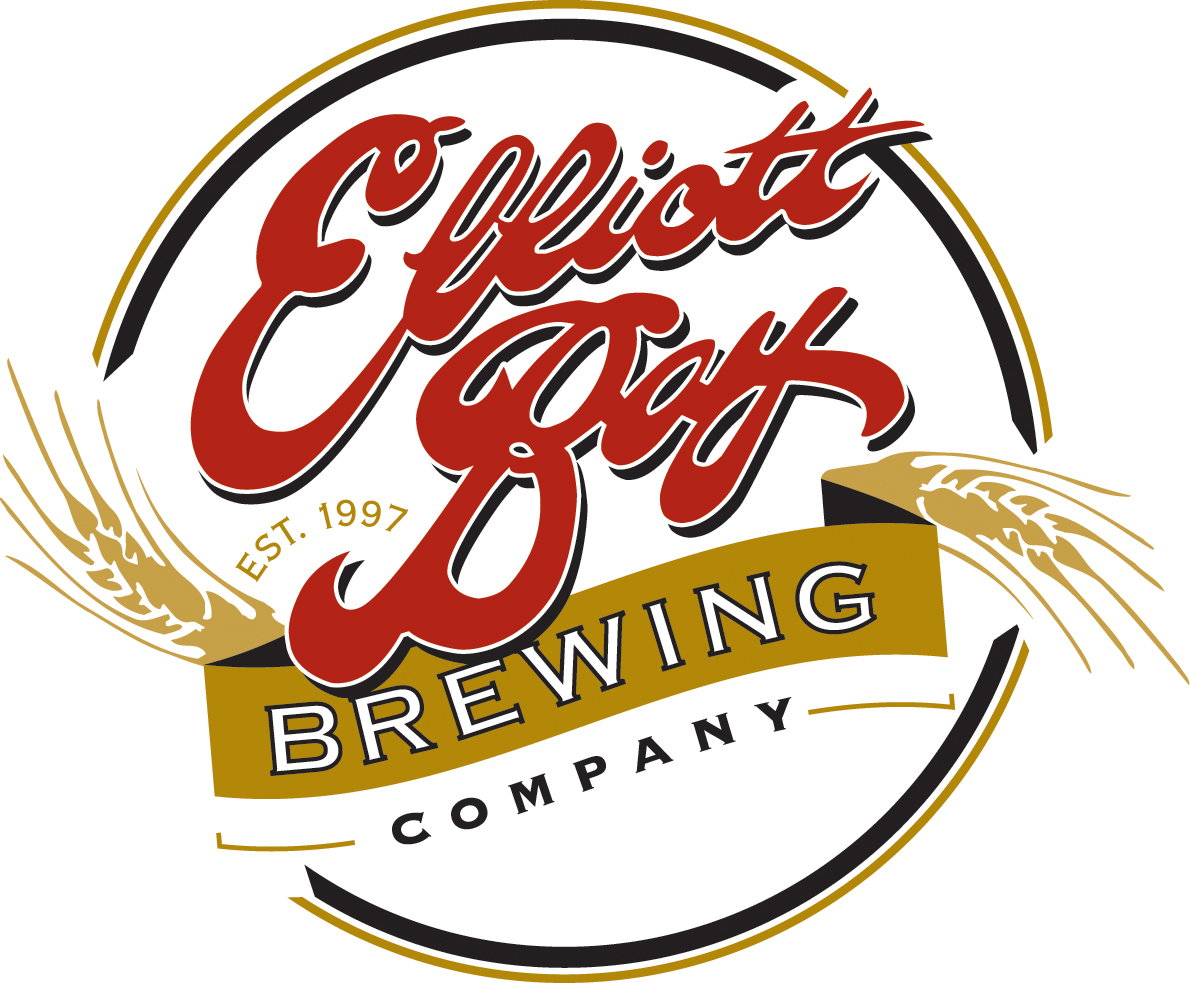 My visit to Elliott Bay Pub was a repeat visit; previously I was there with spouse & daughter but at the time I didn't try a beer sampler; we just drank one pint and ate dinner there. We were very impressed then and I've been wanting to return ever since to try more of the beer.
On a side note: between my two visits to Elliott Bay, we went to San Francisco where we sampled the brews at Magnolia Pub & Brewery in the Haight-Ashbury district.
Elliott Bay always struck me as somewhat different to other Seattle-area brewpubs and now I believe it is because it reminds me of our Bay Area experience in several ways. First there's the easygoing vibe we felt at Magnolia: it's present at Elliott Bay; and the range of beers and their presentation is much like Magnolia too. Both brewpubs opened in 1997; one wonders if one inspired the other, or is it just coincidence?
As my photo shows, my Elliott Bay sampler consisted of Alembic Pale Ale; Dry-hopped House IPA; Demolition Imperial IPA; No Doubt Stout; B-Town Brown Ale.
I have to say for sheer excellence across a range of styles, Elliott Bay ranks up there with Maritime Pacific, Elysian, and Black Raven for the best Puget Pints. And given how good the field is, that's saying something.
One final word about Elliott Bay: on this visit I had already eaten at Pyramid and didn't want a full meal, but neither did I want the usual pub appetizer fare. The small-plate specials offered here provide a great alternative to wash down some brew without getting overfilled.
It was tough to drag myself out of Elliott Bay Pub but I was determined to make it down to White Center to check out Big Al Brewing – a 2-year old brewery getting a lot of attention in the local beer community.
From Alaska Junction it is possible to get to White Center by continuing on the Metro Transit 22 or by taking route 54 – doesn't matter which. Sound Transit 560 is another option.
---
When you get to White Center (SW Roxbury St & 16th Ave SW) it's a short walk to Big Al Brewing located on 14th Ave SW between 98th and 100th Streets.
Unlike The Pike, Pyramid, or Elliott Bay, Big Al is a production-only brewery: no onsite brewpub. The tasting room is at the front of the brewhouse building: a small bar downstairs; and upstairs a mezzanine area replete with sofas, tables, dartboards, all the comforts of a rec-room you might find in the basement of someone's home.
I liked Big Al's – but like I said, it's not a brewpub so it's not a place to bring kids. It's all very modest, low key, yet very casual and friendly. Bring in your own food, or order in if you want to eat. Munchies such as pretzels are placed out on the bar but this is a tasting room, not a brewpub.
There isn't a beer sampler as such but the bartenders are generous about pouring small tastes of anything you want to try before choosing a pint. This is very much a neighborhood spot where locals pop in and out while out doing errands, walking the dog, walking baby in stroller, etc. Folks know one another and conversation is lively.
In the end I chose a pint of Big Al Tripel, hoping it might compare favorably with the superb Menage a Frog I enjoyed recently over at Rogue Ales' Issaquah Brewery – sadly I was disappointed.
Along the way I tried Big Al's Pale Ale, Smoked Porter, the IPA, Brougham Bitter, and finally Big Al's 5 Star Chili IPA (made with jalapenos, chili peppers and habeneros).
All of Big Al's brews seem to defy convention (a good thing) but they left me undecided about whether I liked any of them, all of them, or none of them. I feel I need to find a Big Al Pale Ale or IPA on tap at a bar or restaurant somewhere before passing judgement. For now my jury's out about Big Al.
---
So, to summarize…
The Pike Pub – kid-friendly, consistently good food & service, just OK beer – I give 'em 6/10
Pyramid Alehouse – kid-friendly, first impression on food: impressed, Blah beer – I give 4/10
Elliott Bay Brewing – kid-friendly, among the best pub food I've found, excellent beer – 8/10
Big Al Brewing – dog-friendly, kids must be 21+, no food unless BYO, beer not sure yet – 1st impression 5/10