It's mid-winter here in Seattle and it rains from time to time. Mind you, it's not like rainy season in Florida, where you pretty much stay indoors for 6 months huddled around your air-conditioner while the local weather guys get increasingly excited at the destructive potential of each approaching hurricane. So, we had a wet day on Saturday, and what did we do? Sit around and mope? Nope, it was a no brainer – let's go tour some undiscovered microbreweries in Seattle's south end…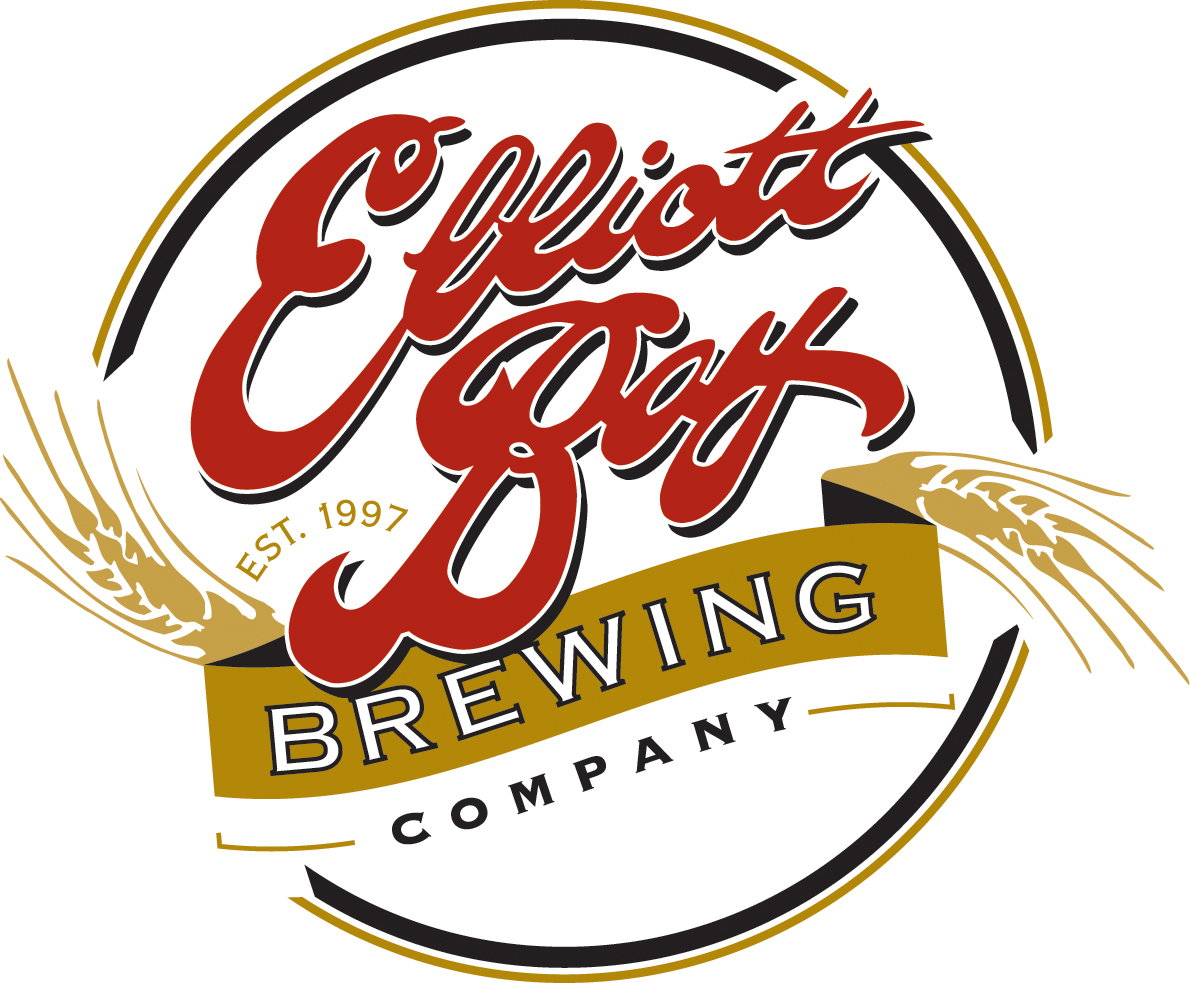 First up was Elliott Bay Brewing Company (EBBC): at their Burien location.
This is EBBC's second location, opened in 2007, a much larger brewpub than the original brewery in West Seattle.
EBBC Burien offers significantly more restaurant seating, and a larger brewhouse, which in many ways makes it the preferred location for folks like us; who must travel from the east side to get to either of EBBC's locations.
Due to its large size, the main thing it lacks is the coziness of the much smaller West Seattle brewpub, but don't get me wrong – Burien has a nice casual vibe all of its own.
We were familiar with most of the house brews on Burien's taps due to our previous visits to West Seattle but it would be remiss of me if I didn't mention the extensive knowledge of our server, Di, and particularly her ability to recognize which five tasters would most suit our preferences.
Besides consistently fantastic beer, EBBC always impresses us with the scope and quality of their food offerings. This time around we were going to be hitting other brewery tasting rooms where no food is served so we ordered accordingly: eating half the food at EBBC, then boxing the other half to take with us on the road.
As it turned out this strategy worked really well. The B-Town Platter is an amazing appetizer consisting of a dinner-plate sized hot Bavarian-style Pretzel served with Dan the Sausage Man assorted summer sausages, cheeses, and assorted pickled peppers. And while the ladies split a Caesar salad, I added to the pile of food with a Brewer's Burger, substituting tasty lime/cilantro coleslaw in place of fries. There was plenty of food to soak up the wonderful EBBC beer, and plenty leftover for the road.
Here's one final word on EBBC – during one of my recent posts I mentioned how the apparent lack of brewpubs on Seattle's north side appears to be changing. Here's some great news on that front.
---
Now, back to the present: next up was a return visit to Big Al Brewing in White Center.
I previously stopped by Big Al's during one of my Fueled By Beer trips last November; I have been wanting to return ever since partly to give Big Al's brews a second opinion and partly to introduce the spouse to what in my opinion is one of the coolest microbreweries to have popped up in the past couple years.
There is no food served at Big Al's tasting room but the upper level lounge and the friendliness of the place – as it turns out they have no problems with dogs or kids coming in with the adults – more than makes up for it.
Big Al had ten beers on tap for this visit; we split two sampler trays so we could try every one. By the way, the taster tray is a new addition at the tasting room; our bartender confirmed it was added by popular demand. So it's nice to know that Big Al's people listen to their walk-in customers. Another change this visit is that I was much more impressed with Big Al's brews. I think I now have a much better appreciation for the rave reviews I have been hearing about Big Al's brews among other beer fans.
---
Now to our final port of call on this damp, dreary, but excellently beer-warmed Seattle Saturday afternoon: Schooner Exact Brewing located in Seattle's SoDo neighborhood.
This has been one of my most eagerly anticipated microbrewery visits since I first learned of their location while previously checking out Georgetown, Emerald City, and Two Beers breweries – all in the same general area.
With all the West Seattle Bridge construction activity going on at 1st Ave S and Spokane St., it makes finding  Schooner Exact a little challenging but do persevere, you won't be sorry. Going south on 1st Ave they're just past the West Seattle bridge overpass. They're situated at the back of a cluster of industrial units away from the street – look out for their curbside "beer" sign pointing the way. There's also a Vespa scooter service shop here too.
Schooner Exact has much in common with Big Al Brewing and Fremont Brewing. They are all founded within the last 2-3 years by a husband/wife partnership who gave up their day jobs to pursue the dream of starting a brewery. In each case a background in home brewing drove their incredibly gutsy decisions.
We had the good fortune to meet and chat with Schooner Exact owners Matt & Heather, and our daughter was delighted to hang out and play with the owners' pair of Border Collies. I want to believe there is a fairytale story in the making for every one of these young breweries – they are producing some of Seattle's best beer right now and they all deserve to succeed.
We shared a taster tray providing a sample from each of Schooner Exact's 8 taps. Spouse declared that Gateway Golden is the best of its kind she has ever tasted; better even than Redhook Blonde, her previous favorite Golden Ale.
We were impressed with all three seasonals: Profanity Hill Porter, Hoppy Holidays, and Midnight Union Dark Raspberry Wheat. Matt explained that for Midnight Union he used a more darkly roasted wheat malt than is used in Seamstress Union, adding raspberries during the last 10 minutes of the boil.
As I've said many times, we're generally not wheat beer fans, especially of the Hefeweizen style, but Midnight Union was as heavily bodied as a weizenbock –  very good – with just enough hint of raspberry to know it was there. In contrast, we could happily have passed on Gallant Maiden Hef; but the 3-Grid IPA, Regrade Pale, and King Street Brown were all excellent.
---
Thoughts from the day…
In the last several months I have come to the opinion that among Seattle's breweries only a few: namely Maritime, Elysian, Big Al, Black Raven, and Elliott Bay, produce brews to match Oregon's best.
As exemplified by Rogue and Deschutes, they don't produce just one or two standout brews but consistently turn out 6, 8 or even 10. And the best of these beers possess a sophisticated balance of flavors, aromas, and mouth feel that can deliver a beer experience with the kind of subtle nuances normally associated with fine wines. I would now add Schooner Exact to my roster of Seattle's finest breweries.
This post resulted from a road trip by car but each of these breweries are accessible by transit. Elliott Bay is a short walk from Burien Transit Center which can be easily reached from Seattle, Bellevue, and other points in King County. Big Al Brewing is a short walk from White Center's transit hub at Roxbury St & 16th Ave SW. Schooner Exact is served by the 132 bus; also walk there from SoDo Link station (approx 1 mile).