Let's just pretend for a moment that you're Mr Fueled by Beer. You're about to spend several days visiting one of America's iconic beer cities. What would you do? No brainer! First you get a 7-Day Muni passport. Then you set out to visit as many brewpubs via transit and on foot as time will allow. All this without driving Mrs Fueled by Beer, The Daughter, plus your soon to be indoctrinated sister-in-law and niece all batshit crazy…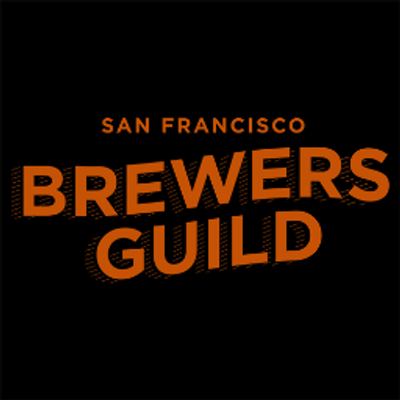 And so it came to pass: during our recent visit to San Francisco, room was made in our itinerary for a respectable sampling of SF Brewers Guild member brewpubs; Thirsty Bear, Magnolia, Social, and 21st-Amendment. While representing only a small fraction of today's Bay Area breweries, these San Francisco brewers continue the work started back in 1976 in nearby Sonoma by New Albion Brewery. This, after all, is the birthplace of America's modern craft brewing renaissance.
So, in the same spirit as my Perennially Persistent Pursuit of Puget's Perfect Pint, this mini sampling of the Best Burgeoning Bastions of Bay Brews was intended to discover not an individual favorite brew but the one brewpub that delivered the best overall experience: across their range of beers; and their overall quality from the kitchen.
---
Thirsty Bear Restaurant & Brewery
The SoMa neighborhood's  was our first port of call, and what a unique place it is. For visitors (like us) staying in the Union Square area this is the nearest; in fact no transit ride needed. After our red-eye flight from Seattle, morning hotel check-in, and afternoon spent freezing at the zoo, Thirsty Bear was a most welcome dinner spot for our first evening in San Francisco. An easy 15 minute walk from Union Square (map).
The beer sampler was very generous; it included every brew on tap. And there was not a single dud among them. The ESB and Stout were nitro pours – nice – the ESB is reminiscent of Hales HSB which is also usually a nitro pour. The seasonals were a dark IPA and cask-conditioned ESB. Apart from very good beer what ultimately sets Thirsty Bear apart is their food menu: entirely made up of Spanish Tapas and Paellas. We were not disappointed – and the desserts were great too. Highly recommended.
---
Next up on the list was the Haight-Ashbury district's Magnolia – actually our second visit there. The Magnolia is a good hour hike (2.6 miles) from Union Square along Market and Haight Streets. So either take Muni's #6 or #71 bus, which runs along Haight directly to the Magnolia Pub, or ride the Muni N line train to the Carl  & Cole stop; from there it's an easy 15 minute walk (map). On this occasion the Magnolia served as a lunchtime refuge while Mrs Fueled by Beer, the sister-in-law, and the niece shopped the funky stores along the Haight. The spirit of the Summer of Love lives on in this vibrant neighborhood.
The Magnolia's beer selection is hard to beat: 11 on tap and 5 on cask, all house brews; which makes it really hard to choose 6 for a sampler. Each sample is 5-6 oz; taken together around 1½ pints of strong beer – so be sure to eat – you'll feel it if you don't. I kinda left my sampler up to my server after explaining my preferences; he did a good job and I was as impressed this time around as I was a year ago on our first visit.
Magnolia's separate lunch and dinner menus offer very high end pub fare – about as upscale as I've seen. There's a lot of quirky stuff – some even bordering on the pretentious. Prices are high; portions not particularly large. But it is all very good. I think you get what you pay for. The way to go here is visit on a Tuesday ($3 pints all day) and share 2 or 3 menu items between 3 or 4 people; then the tab can be made quite reasonable. As for my favorite brew: hands down it was the Out With The Old Ale. But based now on two experiences, I believe any visit to Magnolia will be satisfying – with such a broad range of beers most people's tastes should be accommodated. Read about my original visit.
---
While our first two brewpub visits were to well established breweries our next one was to a relative newbie, one that has been receiving a lot of attention among local beer fans. Way out in the Inner Sunset neighborhood, far from the usual downtown tourist haunts, opened just over a year ago, this is San Francisco's newest brewpub.
Although Social was the furthest of our four brewpubs from the Union Square hotel district it is arguably the easiest to get to. Simply ride Muni's N line train to Irving and 9th; the stop is literally steps way from Social's front door (map).
Social Kitchen occupies a very attractively designed space on 9th Ave. The long curvaceous lines of its bar and mezzanine level dining area, and its open rafters, disguise what would otherwise be a long narrow and pretty boring rectangular space (Seattle's Naked City Brewery comes to mind). Equally innovative is the siting of the brewery, located above the kitchen in a brewer's loft adjacent to the mezzanine dining area – and it's open to explore – that's how we met Brewmaster Rich Higgins.
The Social is clearly aiming for a less is more approach to its food and beer offerings. Focusing on quality rather than quantity, just five beers are featured, representing five of the world's most popular ale styles: two Belgians – one blonde, one dark; two Germans – a Kolsch and Alt; and English – an IPA. But as the menu of the day shows, to provide additional variety, any of the five brews might be used as the base for an experimental seasonal offering.
I also like how the Social provides a complimentary sample of each beer on the menu – kinda like how some wineries operate – then they provide the choice of a small or large pour for each at a very reasonable price. The less is more theme continues with the food menu. At first glance it's all pretty standard pub fare but look closer and you see there's a creative chef behind the scene. Mac & Cheese made with Truffle Oil; a Chips appetizer made from Brussels Sprouts; a Vegan Chili and a Vegan Portobello Mushroom sandwich. The food offerings here come closest to our favorite Seattle brewpub – Elysian.
---
Our final brewpub visit served as a late lunch stop before heading out to the airport for our flight home. Located in the South Park district a couple of blocks from AT&T Park (SF Giants ballpark). 21st-Amendment is walkable from Union Square in around 25 minutes (map). Or do as we did and ride the Muni inbound K or N lines to 2nd and King, then walk along 2nd away from the ballpark.
Before ever visiting San Francisco, apart from Anchor Brewing – which produces the world-famous Anchor Steam brand – the only SF Bay area brewery I knew was 21st-Amendment. Their cans – unusual packaging for a craft brewer – are found in our local grocery store. And their website lists 7 or 8 different beers, although I must confess I had never tried any. However, on visiting the 21st-Amendment brewery, I was disappointed to find that they had only three of their beers on tap there. These were supplemented by five 'guest brews' – of which we chose two to make up the numbers in our sampler – and these were frankly the best of the bunch.
Food at 21st-Amendment was so-so as well, which reminded me of Pyramid's brewpub in Seattle – not just 'cause it sits across from a ballpark – but because the beer and food are pretty uninspiring. Mrs Fueled by Beer also felt 21st-Amendment resembles Portland's Bridgeport pub – you expect more yet somehow it falls short. However, whereas Pyramid and Bridgeport are not overpriced the same cannot be said about 21st-Amendment based on our San Francisco experience.
---
---
Our final consensus after visiting all four brewpubs: it's hard to pick an absolute standout. Thirsty Bear, Magnolia, and Social all have unique and distinguishing qualities. While the beer choices are wider at the first two, we  really liked Social's brews. Theirs is some of the best beer in town at a significantly lower price point ($3 -$5 versus $5-$7). And their food is good at an equally affordable price point too.
But so too is the food good at the others – particularly Thirsty Bear's Spanish menu. And, despite it's somewhat pretentious persona, I really like the Magnolia for its beer, food, and general vibe. Like I said, it's hard to pick a standout.
What I think I can say though is for someone with time only for three brewpub visits, trying to narrow down the field of San Francisco brewpubs: do visit Thirsty Bear, Magnolia, and Social; but pass on 21st-Amendment. As with all things beer, this is purely subjective: a matter of opinion.
If you're wondering how Mrs Fueled by Beer, together with The Daughter, the sister-in-law, and the niece handled all this brewery trekking: admirably is Mr Fueled by Beer's answer. In actuality we spent far more time doing a ton of other stuff: visiting Fisherman's Wharf; riding Cable Cars; exploring and eating in Chinatown, in North Beach (Little Italy); taking an all-day Woods & Wine tour (Muir Woods & Sonoma); checking out Japantown, Lower Haight (Painted Ladies), Lombard Street, etc. It was a fun-packed trip for all.
One last word on this review of SF Brewers Guild member breweries: I admit I have omitted Beach Chalet Brewery & Restaurant and Speakeasy Ales & Lagers. Sorry guys, not enough time this trip but next time we'll check you out. Actually I did find Big Daddy IPA (Speakeasy) on tap at a bar near Fisherman's Wharf – had a pint and enjoyed it :).
---