Within the three miles that sit directly south of downtown Seattle are Stadium, SoDo and Georgetown; home to no less than seven eleven breweries. These gritty industrial neighborhoods are built on what were during Seattle's early years mudflats at the mouth of the Duwamish River. Today they are a rare phenomenon in Seattle: a completely flat and eminently walkable area; ideal terrain for a brewery crawl…
SoDo and Georgetown are some of my favorite places in Seattle and I have spent quite a bit of time roaming around on foot exploring them. As a result I have found several different ways to enjoy the breweries who call these neighborhoods home. This post is my convoluted attempt to present my favorite options…
First off, let's lay out who the breweries are, where they are located, and the opening times of their tasting rooms. Not all are open every day however all of my suggestions will work on a Friday or a Saturday. Check the individual brewery websites for more details.
Tip: from north (downtown) to south (Georgetown) the street numbers ascend; my list of breweries is arranged thus…
---
Update July 2015:
Since this post was originally published there have been several changes among the SoDo/Georgetown breweries. Emerald City appears to have closed while some new breweries have opened: Counterbalance; Machine House; Seapine; and Ghostfish.
In addition, the reputation of Schooner Exact as a food destination has grown while Epic Ales has also morphed into a food destination: Gastropod, a gastropub. Later this year Gastropod will be joined by a sister restaurant called Mollusk (with a much larger brewhouse for Cody) in South Lake Union. The following map shows the current situation in SoDo/Georgetown…
---
There are a couple of long walking options which include Georgetown (3.5 miles) and Two Beers (2.6 miles). These involve riding a bus from downtown Seattle. For a less time consuming crawl (2.6 miles), a nice loop from SoDo Link station can include Epic, Schooner Exact and Emerald City.
Keep in mind that tasting rooms typically do not offer any food beyond the simplest of snacks so regardless of which walking option you choose, after visiting Emerald City, I recommend walking to SoDo Link station, jumping on the northbound (Seattle) train, then ending the crawl either at the Pyramid or Elysian brewpubs. This way you can get a hearty meal to end the day.
Some notes about the breweries…
Starting Point #1: Georgetown Brewing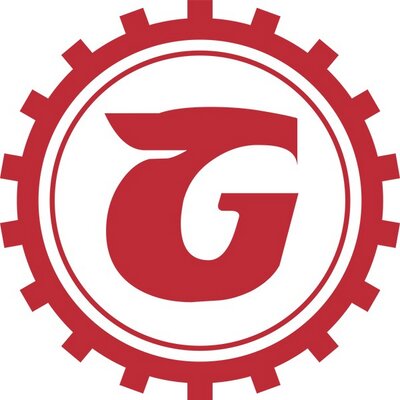 Least condusive to a brewery crawl, these guys are first and foremost a production brewery pushing out kegs by the gazillion to wholesale accounts. The tasting room offers free samples to visitors looking to buy a keg or growler. However they are not geared up for 'hanging out' so I only go there when I have a growler to fill. But I do really like their beers particularly the Chopper's Red and the Georgetown Porter. Look for them at a neighborhood bar – they're all over town.
Starting Point #2: Two Beers
A much improved tasting room experience now with 12 taps and a food truck in the parking lot on certain Fridays. The additional tap space is allowing Two Beers to showcase some pretty amazing special brews that ordinarily would have only appeared at brewfests in the past. Worth keeping tabs on their Facebook page.
Brewery Crawl #1
Georgetown/Two Beers to Emerald City (3.5 miles via Schooner Exact, Epic) – Walking Map
Brewery Crawl #2
Loop from SoDo Link Station (2.6 miles via Epic, Schooner Exact, Emerald City) – Walking Map
Schooner Exact
I don't know why this should be so but whenever I encounter this brewery at a brewfest, I am rarely wowed. Then, at their tasting room, I am impressed by their solid lineup. Weird.
My most recent visit was no exception: the Black IPA and the special brew made for the Brave Horse Tavern were both beautifully crafted balanced brews. So I say this: no matter what experience you may have had with Schooner Exact in the past, you owe it to yourself to include them in any brewery visit in the SoDo area.
Epic Ales
Owner/Brewer Cody Morris, through truly innovative recipes, is finding some very interesting ways to differentiate himself. By far the smallest of the breweries featured in this post, Epic Ales' mission is to establish itself as Seattle's leading brewery in the specialized niche category of sour ales such as Flemish Reds and Lambics.
As I mentioned to Cody recently, I realize Sours are an acquired taste. And I confessed that I have not been too fond of them. However the two sours Cody poured for me were both very tasty: I might yet become a convert.
Until now Cody's tasting room hours have been very limited but he is about to embark on an expansion which should afford more frequent opening hours. I thoroughly recommend a visit.
Emerald City Beer
It is coming up on two years since ECB started brewing at the Old Rainier Brewery Building on Airport Way and for much of that time I only ever heard about their flagship beer Dottie Seattle Lager. I tasted Dottie several times at various bars and restaurants so I put off visiting the "Beer Lab" – as the tasting room is called. What motivated me to visit recently was another encounter with Dottie at a bar but this time she was not alone: she has a deliciously dark sister called Betty (a black lager).
I'm glad I now include ECB in my SoDo brewery crawls: not only is Dottie there with her sister Betty, there is also another sister; Ivana (a pale lager and so far my favorite from ECB).
At my last visit the Beer Lab was pouring Dottie, Betty & Ivana (and selling Dottie in 16oz cans too) but the standout for me was a special Wheat Whiskey barrel-aged Dottie. The smoothness of the lager combined with the more subtle flavor imparted by wheat whiskey (just like Bainbridge Island Brewing and Sound Brewery are doing) is a winning combination. I recommend a visit to the Beer Lab for this reason alone.
Dinner Option #1: Pyramid Alehouse
Directions: SoDo Link Station to Pyramid
Dinner Option #2: Elysian Fields
Directions: SoDo Link Station to Elysian
Pyramid Alehouse
The last time I wrote about Pyramid was back in November 2010 as they were transitioning from one corporate master to another. The former had committed the unforgivable sin of shutting down the Seattle brewhouse, moving brewing out of state; the latter hadn't yet made any changes good or bad. However I did observe then that being part of a corporate chain doesn't have to mean mediocre beer, as Redhook continues to prove.
It therefore gave me great pleasure to learn a few months ago that Pyramid's new owner, Rochester NY-based North American Breweries, reversed course in Seattle. They restarted the local brewhouse, hired a new brewmaster, and are back to producing an impressive lineup of standard, seasonal and special brews. I have no hesitation about recommending Pyramid (just as much as Elysian) as the final port of call on this brewery crawl. The food is very good (at Pyramid and Elysian) and the beers shouldn't disappoint.