Last weekend Mr & Mrs Fueled by Beer joined fellow CAMRA members from three Berkshire branches for a pub crawl around Newbury's Ale Trail. The town has been developing into quite a real ale destination over the past year or so and the addition of Berkshire's first Micropub makes the trip even more worthwhile. We were not disappointed…
Newbury's commercial centre comprises two distinct halves divided north and south by the Kennet & Avon Canal. The canal bisects the town and all the pubs of interest – those that serve real ale AND are LocAle accredited – are in the southern half located between the rail station and the canal.
---
After gathering at Berkshire's first Micropub, the Cow & Cask, we visited: the Catherine Wheel (twice); the Lock, Stock & Barrel; the Newbury; and the King Charles Tavern. Based on less than stellar local opinions we decided to give the Coopers and the Waggon & Horses a miss, as well as the Hatchet Inn, a Wetherspoon pub: seen one, you've seen 'em all. Finally we closed out the day with a second visit to the Cow & Cask.
---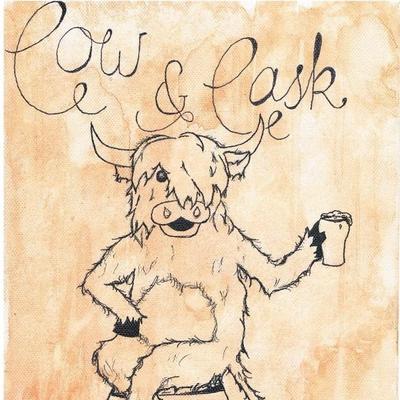 We really enjoyed the Cow & Cask, a fine example of a Micropub, which is a growing concept in the pub trade. Measuring just 25 square metres, this tiny one-room pub serves locally sourced real ale direct from cask, plus a small selection of cider, wine and soft drinks. And, although lacking a kitchen, it offers basic pub snacks.
The Cow & Cask, like most Micropubs, is a member of the Micropub Association which was formed to promote the movement by Martyn Hillier. Martyn opened the very first Micropub, the Butcher's Arms, in Herne Bay in 2005, and today maintains a nationwide directory of Micropubs, now numbering around 100, via the association website.
Considering the size of the group that descended on him all at once, the Cow & Cask's owner Ian Batho was very welcoming and he rewarded us not only with excellent ales from Ramsbury Brewery and Ascot Ales but a CAMRA discount off pints and halves too.
The Micropub 'movement' is very much that – a movement – with a refreshingly simple ethos:
A Micropub is a small freehouse which listens to its customers, mainly serves cask ales, promotes conversation, shuns all forms of electronic entertainment and dabbles in traditional pub snacks.
Other than the Cow & Cask the only other Micropub we have visited is The Vaults in Devizes. It is larger but still follows the same basic concept. A Micropub called The Shed opened recently between Newbury and Devizes, at Pewsey in Wiltshire. With this activity going on west of us I wonder if anyone is planning to open a Micropub in Reading – we'd love to see one – but I digress, let's get back to Newbury.
---
Next up on our crawl was The Catherine Wheel, a pub we originally visited about a year ago not long after its renovation and re-launch under new landlord Warwick Heskins. We were impressed then and even more so this time around.
During this latest visit there was an excellent line-up of well kept LocAles on the six handpumps, for which card-carrying CAMRA members receive a discount, and the keg taps included two superb craft beers that I know were appreciated not just by me: California's Lagunitas IPA and London's Meantime Yakima Red.
And while the food offer is still essentially built around pieminister it is now supplemented with various appetizers, lighter options and sides to choose as well. Many people in our group ate here, including us (twice), and there were no complaints.
The Catherine Wheel's landlord is someone many Reading CAMRA folks will recognize; for three years as landlord of the Maiden Over, Warwick Heskins fought in vain to make a going concern of the 1960s era suburban shopping precinct pub before it was closed and turned into yet another Tesco Express convenience store. The Catherine Wheel however, with its town centre location and high foot traffic, provides a much larger canvass upon which Warwick can apply his touches and it looks like it is paying off; Warwick and his team are turning the pub into arguably Newbury's best ale house and surely a future candidate for West Berkshire CAMRA's Pub of the Year.
---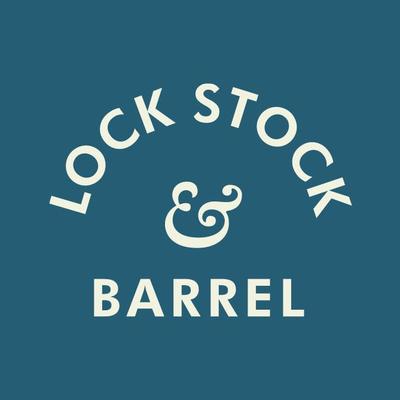 We now move on to The Lock Stock & Barrel, a Fullers pub situated canal-side with great views of the water from its outdoor deck and rooftop terraces.
There's no denying this is a very pretty pub situated in a great location but we've experienced much better from the Griffin Brewery. Our group only stopped here for drinks but just based on that I won't return. The reason: grossly overpriced, poorly kept beer.
In our experience you can usually count on Fullers pubs to provide a competently kept pint at a middling price so I was gob-smacked to be charged £4.98 for two halves of 3.8% Oliver's Island and 3.6% Seafarers, then to find they were flat and lifeless. The Lock, Stock & Barrel is not the only game in town; Newbury now has much better and less expensive options.
---
Onward we went to The Newbury, formerly an old town boozer known as the Bricklayers Arms, but now beautifully renovated and transformed into an up-market gastropub. While the new pub may have pretentions above its station as an eatery we only went there for the beer, and as far as that went The Newbury has to be one of Newbury's nicest watering holes.
What the bar lacked in handpump quantity was made up by real ale quality: the beers from Two Cocks and West Berkshire during our visit were OK pricewise and served in good condition. The best part was the 'hidden' roof terrace, a wonderful place to sit and chill with good beer and good friends. The recent addition of a retractable awning makes The Newbury a viable venue for year-round all-weather outdoor ale action.
---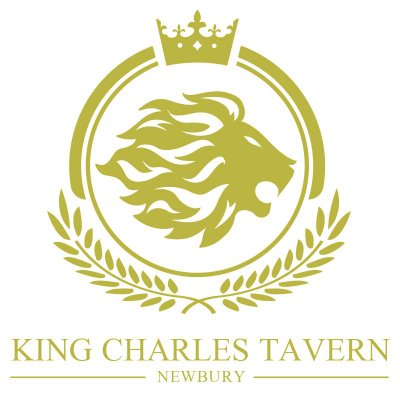 Eventually we made our way around to the King Charles Tavern, or "KCT" to locals. This is another former old town boozer that is now packing punters in as a gastropub. A new licensee with a restaurant background took over in 2014, Greene King renovated the pub, and converted it to their "Local Hero" concept. As such the kitchen operates independently of the tie, instead sourcing local produce, and the bar is a 50/50 split.
The pub's eight handpumps will always feature four ales from the GK roster plus four 'guest' ales chosen by the licensee. For our visit these were Brentwood's Golden Galaxy, Oakham's Green Devil IPA, West Berks' Good Old Boy, and Ale'Oha a GK summer seasonal. Prices were reasonable and condition of our Brentwood and Oakham halves was OK, albeit a little on the warm side.
According to Tripadvisor the KCT is ranked #4 among 157 restaurants in Newbury with 20 mostly 5-star reviews spanning the last 4 months. I think the next time Mr & Mrs Fueled by Beer return to Newbury they'll have to have a meal there to see if all the hype is justified.
---
So, in conclusion, Mr & Mrs Fueled by Beer considered each of the five venues covered on this pub crawl and ranked their preferences strictly as worthy watering holes; places where good real ale can be had at a reasonable price, and where surroundings are conducive to conviviality among a group of like-minded people. Below is what we decided; interestingly we differ slightly, which makes us curious to know what the rest of our group's rankings would look like. Either way, one thing we can say for certain: Newbury's status as a real ale destination, i.e. worth the trip, is no longer in question. 🙂
Mr Fueled by Beer

The Catherine Wheel
The Cow & Cask
The Newbury
The King Charles Tavern
The Lock Stock & Barrel

 Mrs Fueled by Beer

The Catherine Wheel
The Newbury
The Cow & Cask
The Lock Stock & Barrel
The King Charles Tavern
Here are some photos – click for the gallery…