The guys and gals at Southeast Berkshire CAMRA are not usually given to keeping secrets so it must be a case of Mr Fueled by Beer being Captain Oblivious as The Daughter likes to say. It's Mr Fueled by Beer's only face-saving way of explaining how a new brewery has opened right under his nose and the Captain was none the wiser…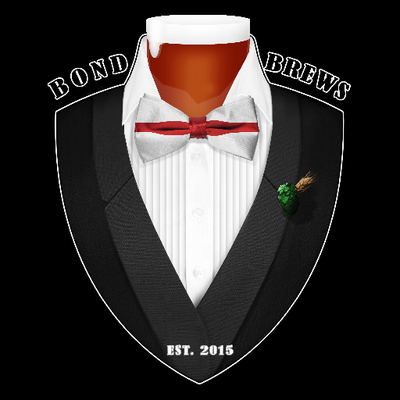 Dean Bond, a SE Berks CAMRA member, recently opened Bond Brews Ltd on Heathlands Road located between Wokingham and Crowthorne (map). Brewing on a 6 bbl plant, since obtaining his license in December and casking and bottling his first brews, Dean has been nothing short of prolific getting his beer out to local pubs and telling the world through social media where to find it.
Initially there are three beers to look out for on cask or in bottles: Railway Porter, a 4.5% ABV Brown Porter; Best of British, a 4.0% ABV Best Bitter; and Goldi-Hops, a 3.9% Pale Ale. Recognize them by the suave dinner jacket and bow tie on the pump-clips.
Follow the unfolding story of Bond Brews (and see where the beers are) on Facebook or Twitter.
---